How to Tell if You Have Frostbite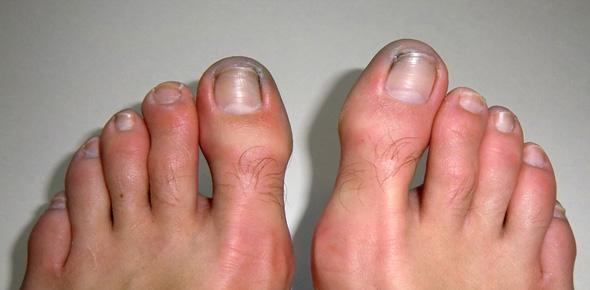 Signs you have frostbite vs. other cold-weather foot injuries
Frostbite is an ongoing concern for many people living in cold-weather climates. In fact, most of us New Englanders have likely had at least one experience in below-freezing conditions that have made us wonder: did I just give myself frostbite?
There is a vast range of injuries that can occur from cold-weather exposure – from mild cases of frostnip that resolve within hours to severe cases of frostbite that require amputation.
Below is an overview of how to identify and treat the most common cold-weather injuries, including frostbite, frostnip, immersion foot, and pernio.  
But before you read on, please note:
---
When it Comes to Cold-Weather Injuries, Time is Critical
If any numbed areas of your skin feel warm rather than cold or start to turn purple or white, get inside and begin warming treatment right away. If you are experiencing more serious symptoms, such as those of second, third, or fourth-degree frostbite – seek medical attention immediately. The sooner you can get to the emergency room, the better.
---
Frostnip Symptoms and Treatment
Think of frostnip as the stage just before frostbite. It is classified as a mild cold-weather injury as it does not actually freeze skin tissue the way frostbite does. As long as frostnip is treated properly, it should not result in any long-term damage.

Symptoms include:
•  Reddening or whitening of the skin
•  Burning
•  Itching
•  Pain
While you may experience some symptoms, they should resolve quickly and should not greatly increase in intensity.
Frostnip Treatment: Frostnip is treated by simply re-warming the skin. Soak the area in warm water or wrap it in a warm towel. Never use hot water directly on the affected skin as a means to re-warm as it can cause further damage. If what you are experiencing is truly frostnip, symptoms should resolve within a few hours.
If, after re-warming the skin, you experience worsening symptoms such as blistering or increased pain, it is likely the condition has advanced beyond frostnip.
Frostbite Symptoms and Treatment
Frostbite is a more severe cold weather injury that typically occurs when the skin is exposed to temperatures below 32o F (0o C). Factors such as lower temperatures, length of time spent in the cold, wind levels, and direct exposure to the skin can all impact the severity of a frostbite injury.
Frostbite is often diagnosed using a four-stage system, similar to that used for burns.
The four degrees of frostbite can be identified by the following symptoms:
First-Degree Frostbite: Pale skin, numbness, red and swollen skin upon warming
Second-Degree Frostbite: Skin blistering
Third-Degree Frostbite: Tissue loss, "hemorrhagic blisters" (blisters filled with blood)
Fourth-Degree Frostbite: Deep tissue loss causing gangrene
First-degree frostbite affects the superficial layers of the skin, while second-degree frostbite extends to the dermal layers, third-degree to the subcutaneous tissues, while fourth-degree frostbite can reach all the way to the muscles and bones, causing deep structural tissue loss that often requires amputation.
Frostbite Treatment: While the most serious frostbite cases may result in permanent damage, most cases resolve in about 5-30 days. Just as with frostnip, frostbite treatment involves the re-warming of the skin using a warm, never hot, water bath or towel.
Seek emergency medical attention if you experience severe pain as your skin starts to warm, your skin becomes hard, turns purple, stays numb, or blisters start to form.
The more serious cases may require hospitalization, removal of damaged tissue, pain medication, antibiotics, anti-clotting drugs, physical therapy, and in the most extreme cases, amputation.
Immersion Foot Symptoms and Treatment
Immersion foot is an injury resulting from exposure to cool, wet conditions over an extended period. You may be more familiar with its nickname, "trench foot". This phrase was coined during World War I after many soldiers developed this foot injury from standing in cold, muddy trenches for days at a time with no waterproof footwear.
Unlike frostbite, immersion foot is typically caused by conditions that are damp and cool, rather than cold, freezing, or dry.
Symptoms may include:
• Skin that turns white or red
• Numbness
• Blisters
• Pain
• Swelling
Immersion foot treatment: The key here is to clean and dry the feet quickly and then warm them slowly using warm packs. Sometimes, it takes weeks for symptoms to subside. If left untreated, long-term damage is possible, including pain due to nerve damage or Raynaud's phenomenon.
Pernio Symptoms and Treatment
Pernio, or chilblains, is an inflammatory skin disorder that typically affects young to middle-aged women. It is caused by over-exposure to cold, damp conditions.
Symptoms include:• 
• Puffy, itchy, painful areas of affected skin
• Red or violet-colored patches on the feet or hands
• Formation of bumps
• Blistering, in more severe cases
These symptoms are a result of an abnormal inflammation of small blood vessels in the skin.
Pernio Treatment: Clean, dry, and re-warm the skin. Pernio typically resolves on its own within one to three weeks. Moving forward, the best treatment is prevention by protecting your skin from the cold.
Have questions about any of the above foot conditions or any other foot injuries?  Contact us any time and we'll be happy to help!