The Fall Season is Not Intended for "Falling"!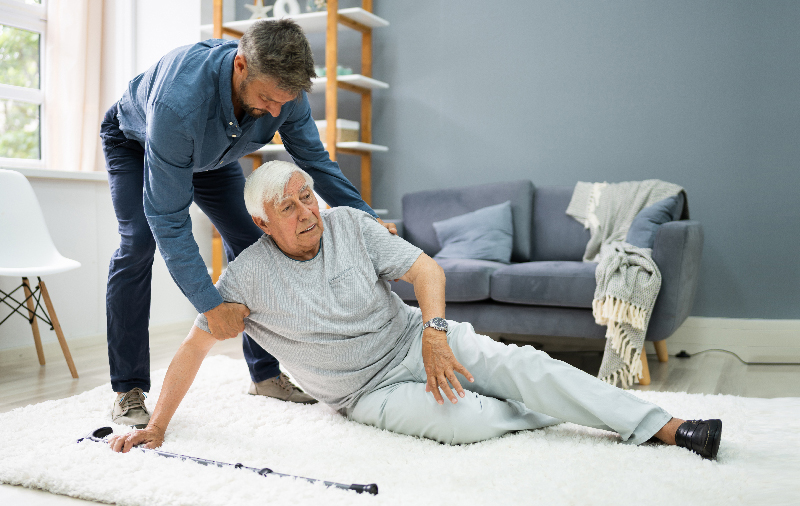 Did you know that falls are the number one cause of injury and death from injury amongst the elderly population? According to the Centers for Disease Control and Prevention, seniors are at a much greater risk for falling, ultimately resulting in a more severe injury or even hospitalization. The first step for fall prevention is a routine examination of your feet.
Ignoring foot conditions such as osteoarthritis, corns & callouses, bunions and hammertoes is a significant risk factor for an unexpected fall. Foot pain makes it difficult for seniors to maintain balance and coordination when walking or even standing. There are many factors that contribute to falls, but experts say that taking the correct precautionary steps can help decrease that risk by minimizing or eliminating conditions causing foot pain.


Here are some tips on how to maintain healthy feet and ankles:
Routinely examine your feet: Take the time to make an at home examination of your feet. Be mindful of any lumps, bumps or changes in the overall condition of your feet. If you notice any changes in your feet, have decreased sensation of your feet, or can't thoroughly examine your feet, schedule an appointment with your podiatrist.
Do not ignore the pain: Foot pain does not have to naturally come with age. It is important to pay attention to new aches and pain. Schedule an appointment with your podiatrist to diagnose the cause of pain and get your feet back to a pain free state.
Protect: Using accommodative devices such as insoles or padding prescribed by your podiatrist can help alleviate any discomfort you may have.
Reduced mobility can lead to reduced independence, and ultimately dramatically reduce the quality of life. Don't let a fall be the one to rob you from independence. Take care of your feet and ankles, remember… you only get one pair!